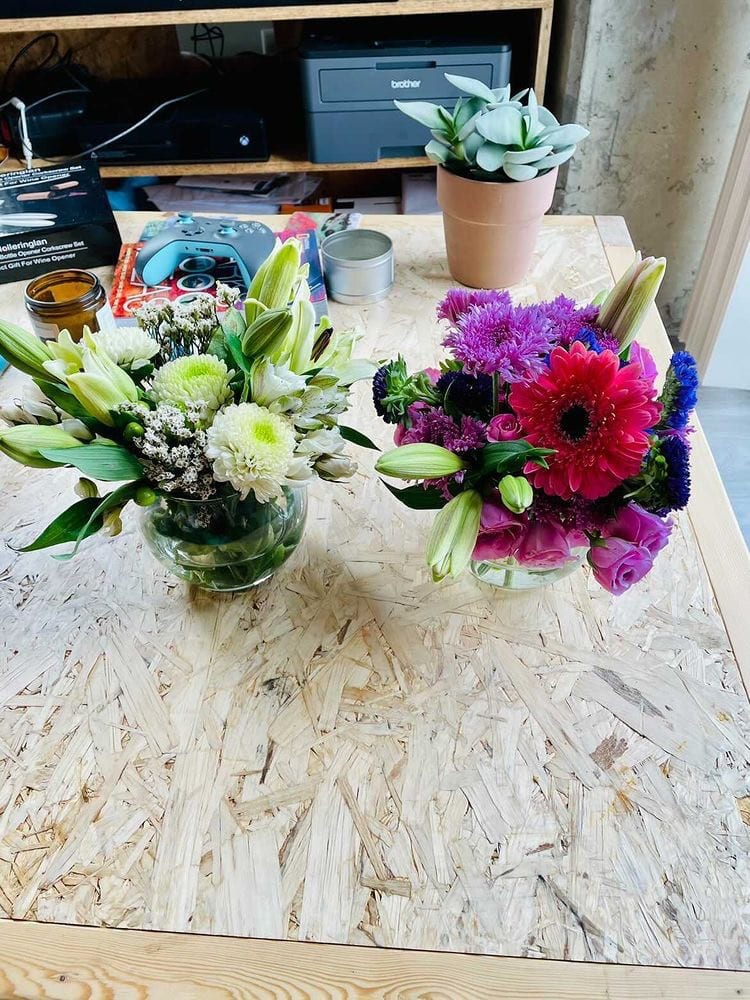 ---
The Foundry Lofts team was happy to host 30 residents supplying them with all necessary materials for their floral masterpieces just in time for Valentine's Day.
Residents were able to pick out their flowers, vase and any other materials needed in the office. A zoom meeting was held by a trained florist to lead residents in this event in the comfort of their apartments. Topics included types of designs, types of flowers, focal flowers, and general flower care practices to ensure arrangements lived for as long as possible. Residents were able to ask questions and really engage with the instructor.
The feedback from this event was overwhelmingly positive. Many residents had little or no experience with flowers and different styles of arranging and found the class to be, not only fun and engaging, but a fantastic learning experience as well. This is an event we would offer in the future again and hopefully in person!